TOEFL Private Tutoring in Tokyo (Japan)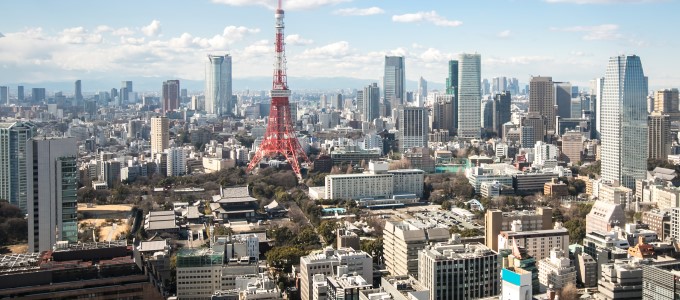 Manhattan Review is the best provider in Tokyo of on-site or online prep courses, private tutoring plans, and practice assessments for the Test of English as a Foreign Language (TOEFL). Our students become confident speakers of English with the skills necessary to pass all four TOEFL sections (reading, listening, speaking, and writing). Manhattan Review's supremely qualified TOEFL classroom instructors and private tutors teach Tokyo students how to organize effective study plans for each TOEFL content area, how to master the skills associated with each type of TOEFL exercise, and how to use optimal test-taking strategies to boost score results. Established in 1999, Manhattan Review is a high-end test prep firm that teaches TOEFL prep around the globe. We operate in a number of major Asian, European, North American, Latin American, and African cities, and we are the world's leading test prep company for international students. For details on how you can start preparing for the TOEFL today, contact Manhattan Review in Tokyo by phone, email, or online.
Manhattan Review's TOEFL learning programs have guided thousands of students to a wide variety of TOEFL requirements at universities in the United States, Canada, United Kingdom, Australia, South Africa, and many other countries. Our TOEFL students have been accepted to highly ranked schools such as Oxford, Cambridge, the London School of Economics, the University of Edinburgh, Harvard, Stanford, Princeton, MIT, the University of Pennsylvania, Johns Hopkins, Carnegie Mellon, the University of Toronto, York, the University of Melbourne, Australian National University, and the University of Johannesburg. Our former TOEFL clients have been hired by a number of Fortune 500 companies and businesses in Tokyo, including Express Scripts Holding, Massachusetts Mutual Life Insurance, Energy Transfer Equity, Tokyo Electric Power Company, Hitotsubashi Group, Nippon Telegraph and Telephone, and Mitsui Oil Exploration.
Universities use several criteria to set passing scores for the TOEFL, such as degree level, subject matter, and academic rigor. The same institution can have many different TOEFL requirements, as the following example will illustrate. At Georgetown University, all international applicants to the School of Continuing Studies must submit TOEFL scores, and the minimum acceptable total score range is 90-100. The TOEFL standards for Georgetown Law Center are more stringent and specific, and students are expected to receive sectional scores of at least 25 each and a total score of at least 100. The TOEFL requirement for the master of science in biomedical science & policy is much more lenient, and a total score of 80 is acceptable for this degree offering. Generally speaking, the TOEFL standard for most programs at Georgetown is 100, but several departments will admit students with lower sectional or total scores. Additional examples include the Department of Computer Science (total score of 80), the McCourt School of Public Policy (total score of 100, but with sectional minimums of only 22 each), and the Department of Biochemistry and Molecular & Cellular Biology (80).
TOEFL Private Tutoring
Hours package 12 to 48 hours, Personalized 1-on-1 Tutoring, In Person or Live Online
TOEFL Private Course
12 hours in total, Personalized 1-on-1 Course, In Person or Live Online

Hi Steve! Thanks a lot! I actually got 116 on TOEFL, so I am pretty happy :). 28 29 29 30. Best regards.
- Victor (This student took our NYC class)
Tokyo
Primary Course Venue:

InterContinental Ana Tokyo
1-12-33 Akasaka, Minato
Tokyo Prefecture 107-0052, Japan

Phone: +81-3-4589-5125

NOTE: We do NOT typically have staff at the venue, so email us before visiting the venue.
Meet a Tokyo TOEFL Tutor: Nikki T.
Nikki T. is a graduate of Duquesne University (bachelor's degree in computer science) and the University of Michigan (master's degree in education). She has been teaching TOEFL prep in Tokyo since 2016, and also has six years of experience teaching TOEFL students in the United States. She splits her time between teaching and her job with a Tokyo software company.
Nikki's TOEFL students have come from a number of countries in Asia, Europe, and South America. She has now helped several hundred students pass the TOEFL requirements at major universities in all of the largest English-speaking countries. Originally from San Francisco, California, she spends most of her leisure time reading, running, and hanging out with other American expatriates.
As Seen In