Best TOEFL Test Prep Courses and Tutoring in Osaka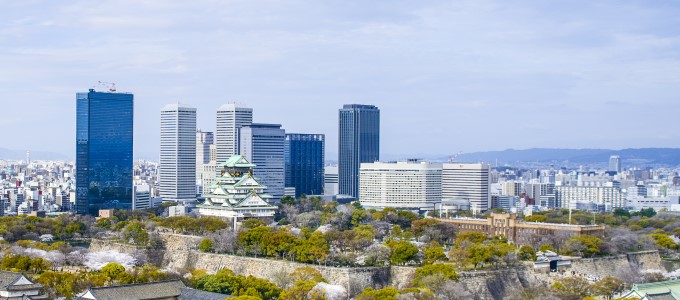 Manhattan Review's Test of English as a Foreign Language (TOEFL) services in Osaka allow local undergraduate or graduate university applicants to begin the TOEFL preparation process right away. We offer TOEFL learning plans that are flexible both in format and in scheduling, allowing our TOEFL clients to choose study options that work best for them. Manhattan Review's TOEFL instruction may be taken in on-site group format, individual tutoring format, or interactive online format, and we also offer TOEFL practice tests. Founded in 1999, Manhattan Review is a global education firm that has taught countless students how to succeed on the TOEFL and other standardized tests used for admission in the English-speaking world. Our TOEFL clients in Osaka and worldwide are distinguished by their strong TOEFL content knowledge, their precisely crafted TOEFL study plans, and their full assimilation of savvy TOEFL testing techniques. Get started today on Osaka's most effective TOEFL prep with Manhattan Review.
The TOEFL does not have any official or universal passing standard, and this allows each university, school, department, and degree offering to set its own TOEFL benchmarks. Test score expectations and the consequences for substandard performance are therefore subject to a great deal of variation. TOEFL requirements can range from an upper end of 110 (the general standard at the University of Oxford) to a lower range of 60 (at several smaller campuses of public universities in the United States). At some institutions, failure to meet TOEFL requirements precludes acceptance to a degree program, while at others, low TOEFL scores generate obligations for remedial study in the English language. In most cases, a total TOEFL score of 100 or better, made up of sectional scores of at least 25 each, will be good enough to prove that the candidate possesses appropriate language skills, although prospective students should always verify the specific requirements associated with their desired degree offerings. Because it is not unusual for two different degree programs within the same department to have two different sets of TOEFL requirements, applicants must be careful to ensure that they have accurate information, regardless of the type of admission they seek.
Manhattan Review's rigorous TOEFL instruction has facilitated acceptance to world-class universities for thousands of our students. They've gained admission to Harvard, Cambridge, Princeton, Oxford, the University of Pennsylvania, Johns Hopkins, the Massachusetts Institute of Technology, the University of Edinburgh, the University of Toronto, the University of California-Berkeley, the University of Melbourne, Yale, Columbia, the University of Virginia, and several other great schools. Many of the world's top companies have hired former Manhattan Review students, including Fortune 500 firms and businesses in Osaka (State Farm Insurance, Wells Fargo, Walgreens Boots Alliance, Express Scripts Holding, Bank of America, Nippon Life Insurance Company, Round One Entertainment, Osaka Broadcasting Corporation, Kansai Telecasting Corporation, and Kintetsu Group Holdings, just to name a few). Manhattan Review's TOEFL prep courses and TOEFL private tutoring in Osaka produce better test-takers and more confident speakers of English. Our clients finish their TOEFL study prepared for all of the challenges of their academic and professional futures.

She is great! She is able to involve all the participants. She is clear, and she always keeps the attention of the class.
- Matteo (This student took our Columbia Business School Communication and Culture boot camp.)
Osaka
Primary Course Venue:

Hilton Osaka
1 Chome-8-8 Umeda, Kita-ku
Ōsaka-shi, Ōsaka-fu 530-0001, Japan

Phone: +81-3-4589-5125

NOTE: We do NOT typically have staff at the venue, so email us before visiting the venue.
Meet an Osaka TOEFL Tutor: Mary Y.
Mary Y., a native of Seattle, Washington, completed her undergraduate studies in education at the University of Oregon, and then earned a master's degree in education at the University of California-Los Angeles. She has been living and working in Osaka since 2017, where she is a busy professional teaching TOEFL prep courses, TOEFL individual tutoring, and English skills for businessmen and businesswomen.
Mary has a total of 12 years of TOEFL teaching experience, and her instruction has successfully guided more than 800 students to passing test scores for their respective undergraduate or graduate degree programs, many of which were at highly selective universities in the United States, Canada, and United Kingdom. In her spare time, Mary enjoys skydiving, kickboxing, and cooking.