Best TOEFL Test Prep Courses and Tutoring in Tokyo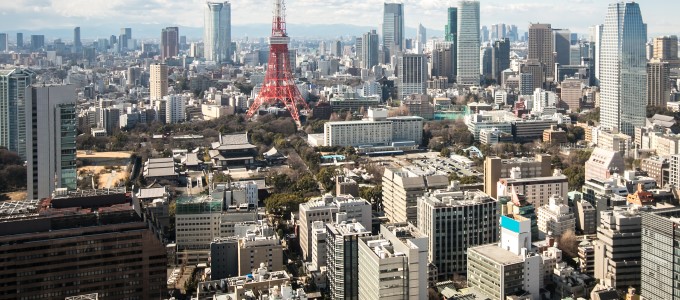 The Test of English as a Foreign Language (TOEFL) is one of the most widely accepted English-language assessments in the world, and most postsecondary institutions will consider TOEFL scores to be proof of the requisite English skills. Manhattan Review, an international test prep firm founded in 1999, offers all of the necessary TOEFL services for students in Tokyo. Available TOEFL options include online TOEFL group instruction, traditional TOEFL prep courses in on-site format, and TOEFL private tutoring. We are also a trusted resource for authentic TOEFL practice tests with realistic content, structure, and timing. Manhattan Review's TOEFL students build functional English-language capabilities in all four testing areas (reading, listening, speaking, and writing), and they also learn how to organize TOEFL study plans and how to approach the TOEFL strategically. Our TOEFL instructors are master teachers with impressive academic credentials, many years of teaching experience, and comprehensive knowledge of test prep teaching and learning philosophies. Tokyo students cannot find a better resource for all of their TOEFL preparation requirements.
The TOEFL offers students many advantages. The internet-based test (iBT) is taken by most students, and it features the convenience of more than 50 test dates throughout the year at test centers worldwide (students can take the exam on most Fridays and Saturdays). More importantly, the TOEFL iBT is a highly developed exam that is intended to measure test-takers' ability to synthesize English language skills. TOEFL prep is thus more than just a means of passing the test; professional TOEFL instruction prepares international students for success in college coursework and in university life. The TOEFL iBT is graded by computer and by human evaluators, and score reports include grader comments for some sections. These comments help test-takers further develop their fluency with the English language. The TOEFL is quite simply a worthwhile investment of time and resources. For details on Manhattan Review's TOEFL prep services in Tokyo, contact us right away by email, phone, or online.
Manhattan Review's TOEFL prep courses and private tutoring have helped a very large number of students meet the TOEFL standards of their chosen universities, schools, departments, and degree programs. Our TOEFL clients have been accepted to world-class institutions such as Oxford (minimum TOEFL total score of 110), Princeton (108), Harvard (100), Stanford (100), Yale (100), Johns Hopkins (99), New York University (92), Northeastern (92), UCLA (83), and UC Berkeley (80). After completing their undergraduate or graduate degrees, some of our former TOEFL students have chosen to return to their home countries for lucrative employment. Past Manhattan Review students now work for Tokyo firms such as Mitsubishi, Kojima Productions, Mochida Pharmaceutical Company, Mitsui Sumitomo Insurance Group, and Obayashi Corporation. Others have accepted jobs at Fortune 500 companies, such as Archer Daniels Midland, Wells Fargo, New York Life Insurance, Ford Motor, and Valero Energy. English skills are essential to success in undergraduate or graduate programs at universities in English-speaking countries. Manhattan Review is Tokyo's top resource for effective TOEFL prep services.

Helpful! Very thorough.
- Kate (This student took our Negotiation and Decision Making Seminar.)
Tokyo
Primary Course Venue:

InterContinental Ana Tokyo
1-12-33 Akasaka, Minato
Tokyo Prefecture 107-0052, Japan

Phone: +81-3-4589-5125

NOTE: We do NOT typically have staff at the venue, so email us before visiting the venue.
Meet a Tokyo TOEFL Tutor: Richie K.
Richie K. is a TOEFL prep tutor, classroom instructor, and English teacher who has been affiliated with Manhattan Review since 2010. Previously with our office in his native Atlanta, Georgia, he has been a member of our Tokyo team since 2016. Richie is a highly experienced TOEFL educator with strong knowledge of TOEFL pedagogy and issues in TOEFL learning.
Richie's academic credentials include a bachelor's degree in education from the University of Vermont and a master's degree in teaching English as a second language from the University of Maryland Baltimore County. In addition to TOEFL prep and English instruction, his profile of teaching experience includes five years as a teacher of English classes at the secondary level.
As Seen In