LSAT Private Tutoring in Tokyo (Japan)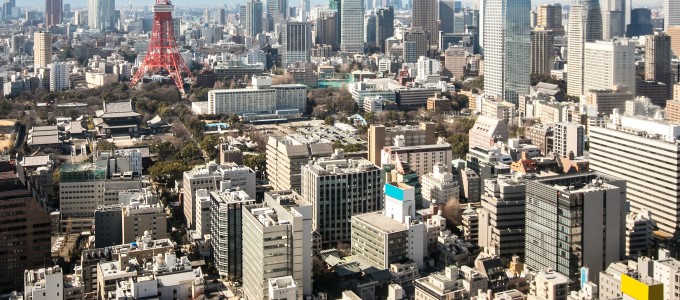 Manhattan Review is a leading international test prep company that offers comprehensive LSAT learning plans for students in Tokyo. Local law school applicants can reach their LSAT target scores with our private LSAT tutoring, online LSAT group instruction, traditional LSAT prep courses, and LSAT practice tests. Manhattan Review's personalized LSAT tutoring features one-on-one instruction with the best LSAT educators in Tokyo, who devise and implement customized learning plans based on LSAT strengths and weaknesses, academic background, and preferred learning style. Students who learn most effectively in group settings are probably best-suited for our LSAT classes, which can be taken either online or at convenient Tokyo locations. Our LSAT group courses are taught by the most qualified LSAT classroom instructors that Tokyo has to offer. Private tutoring clients and classroom students alike benefit from our LSAT practice tests, which duplicate the content, structure, and timing of the actual exam for maximum assessment value. Manhattan Review has helped thousands of students around the world achieve their desired LSAT scores, and we have been one of the world's most innovative test prep companies since we were founded in 1999. Learn more about our Tokyo LSAT services by contacting us online, by email, or by phone.
Law schools in the United States are required by the American Bar Association to report various types of information on their programs, such as acceptance rates, average GPAs and LSAT scores, bar passage rates, and employment outcomes. Review and analysis of these statistics can help law school applicants make informed decisions about the programs they wish to pursue. Most of the above information is included in what is called a "Standard 509 Information Report." The 509 for Notre Dame Law School, one of the better institutions in the United States, shows that the school's acceptance rate is about 30%, the 50th-percentile GPA is 3.71, and the middle-50% LSAT scores are between 158 and 165 with a median of 164. Additionally, the average bar passage rate at Notre Dame is about 85%. Employment outcomes are published in a separate document, which shows that approximately 78% of the most recent graduating class for which data is available had successfully secured jobs that required a JD. Between the institutional prestige, reasonable LSAT score expectations, and favorable employment numbers, Notre Dame has a strong overall profile, although the high cost (over $74,000 per year) may be a disincentive. Prospective law students are strongly encouraged to apply a similar cost-benefit analysis to any program they are considering.
Manhattan Review's LSAT students have been accepted to many of the top law schools in the United States and Canada, including Harvard, Stanford, Yale, Columbia, the University of Chicago, New York University, UC Berkeley, the University of Pennsylvania, the University of Virginia, Duke, Northwestern, Georgetown, the University of Michigan, the University of Toronto, York, and the University of British Columbia. Many of our former LSAT students have been hired by Fortune 500 companies (such as Wells Fargo, Bank of America, and Valero Energy), major law firms (including Baker & McKenzie, DLA Piper, and Jones Day), and government agencies at all levels. Bright legal futures depend on strong law school applications. Manhattan Review's LSAT prep courses and private tutoring in Tokyo produce LSAT scores that lead to success in law school applications, which is the first step toward accomplishment in the legal profession.
LSAT Private Tutoring
Hours package 12 to 48 hours, Personalized 1-on-1 Tutoring, In Person or Live Online
LSAT Private Course
12 hours in total, Personalized 1-on-1 Course, In Person or Live Online

Hello, I just wanted to let you know that the current class that i am taking is really helping my studies. George has been a great help and I thank you for fitting the class into my busy schedule.
- Simone (This student prepared for the LSAT with us)
Tokyo
Primary Course Venue:

InterContinental Ana Tokyo
1-12-33 Akasaka, Minato
Tokyo Prefecture 107-0052, Japan

Phone: +81-3-4589-5125

NOTE: We do NOT typically have staff at the venue, so email us before visiting the venue.
Meet a Tokyo LSAT Tutor: Danny P.
Danny P. has been a Manhattan Review LSAT educator in the United States and Japan since 2010. A Tokyo resident for the past two years, he teaches on-site and online LSAT prep courses and private LSAT tutoring to students throughout the Tokyo area. As a teacher, he strives to improve scores by working to build the most relevant reasoning skills, and his approach has been highly successful.
Danny completed his undergraduate studies in philosophy at Tufts University, and then earned his JD from Ohio State University's Moritz College of Law. Originally from Dayton, Ohio, he was a lawyer in private practice in his home state for five years before relocating to Tokyo, where he now serves as a legal consultant to several local companies with business interests in the United States.