LSAT Private Tutoring in Osaka (Japan)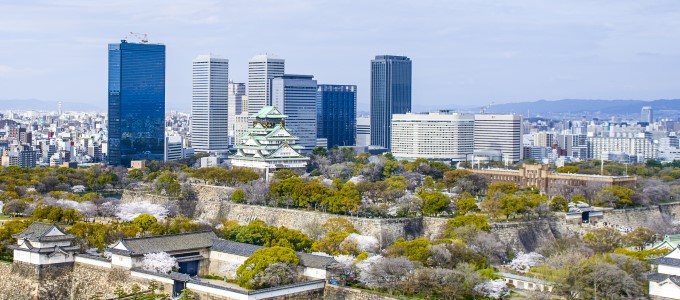 Manhattan Review in Osaka prepares area law school applicants for high scores on the Law School Admission Test (LSAT). We provide a full complement of engaging LSAT services, including private LSAT tutoring, on-site LSAT prep courses, and online LSAT learning plans, and we are also Osaka's most trusted resource for authentic LSAT practice tests. Manhattan Review is an international education company whose history of test prep success goes back to our founding in 1999. Tens of thousands of students have achieved impressive test scores and university admission through our focused and innovative instruction. We are also a company that specializes in test prep for international students, who must usually overcome additional testing challenges in comparison to their American counterparts. Learn more about how Manhattan Review can help you receive your best possible LSAT scores today. Contact our Osaka office by phone, by email, or online for details on our services and/or answers to your questions.
A high undergraduate GPA is in itself usually not sufficient to gain acceptance to an elite law school. According to the Law School Admission Council (LSAC), which studies trends in law school admissions, an applicant to Columbia Law School with a 4.0 GPA and a 160 LSAT would have at most a 12% chance of acceptance, and perhaps as low as 2% (the overall admit rate at Columbia Law is about 22%). A 160 is a perfectly respectable LSAT score and is in the 80th percentile of all test-takers, but the best programs expect more from their applicants, even if their GPAs are quite high. In fact, a Columbia applicant with a significantly lower GPA of 3.5 and a substantially higher LSAT score of 174 (the latter is in the top quartile of accepted students) would have much stronger chances of admission (between 48% and 58%). Regardless of your undergraduate GPA, high LSAT scores will have an overwhelmingly positive effect on your law school applications, no matter which institutions you choose to target.
Students who finish Manhattan Review's LSAT private tutoring plans and LSAT prep courses are consistently admitted to highly selective law schools in the United States. Among the universities to accept our past LSAT clients are Columbia, Harvard, Yale, Stanford, the University of Chicago, the University of Pennsylvania, Georgetown, the University of California-Los Angeles, New York University, the University of Virginia, the University of Notre Dame, the University of Michigan, the University of California-Berkeley, Vanderbilt, Duke, and a number of others. Our LSAT students also go on to vibrant careers in the legal profession. Some have accepted positions as in-house counsel for Fortune 500 companies and firms in Osaka (including Prudential Financial, State Farm Insurance, Microsoft, Walgreens Boots Alliance, Nippon Life Insurance Company, Kintetsu Group Holdings, West Japan Railway Company, and Takenaka Corporation). Others have chosen jobs at major law firms, local and national government agencies, or public interest firms. Start getting ready for law school acceptance and a bright legal future with Manhattan Review's LSAT prep courses or LSAT private tutoring for law school applicants residing in Osaka.
LSAT Private Tutoring
Hours package 12 to 48 hours, Personalized 1-on-1 Tutoring, In Person or Live Online
LSAT Private Course
12 hours in total, Personalized 1-on-1 Course, In Person or Live Online

Hello, I just wanted to let you know that the current class that i am taking is really helping my studies. George has been a great help and I thank you for fitting the class into my busy schedule.
- Simone (This student prepared for the LSAT with us)
Osaka
Primary Course Venue:

Hilton Osaka
1 Chome-8-8 Umeda, Kita-ku
Ōsaka-shi, Ōsaka-fu 530-0001, Japan

Phone: +81-3-4589-5125

NOTE: We do NOT typically have staff at the venue, so email us before visiting the venue.
Meet an Osaka LSAT Tutor: Laurence T.
Laurence T. is a relatively recent addition to the LSAT teaching staff of Manhattan Review's Osaka branch. He taught LSAT prep courses and one-on-one LSAT tutoring sessions in the United States for 11 years. "I really enjoy living in Osaka," he says. "It's a great city, and the students are fantastic." Laurence has taught nearly 1,000 students in the USA and Japan how to receive high scores on the LSAT.
Laurence's academic credentials include a bachelor of arts in American studies from the College of William & Mary and a JD from New York University School of Law. As a lawyer, he has experience in both the public and private sectors (he formerly worked for a state government agency as well as a medium-sized law firm). In his spare time, Laurence roots for his hometown baseball team, the Milwaukee Brewers.