Best LSAT Test Prep Courses and Tutoring in Osaka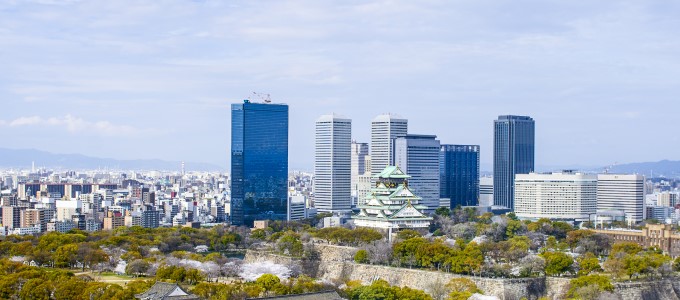 Law school applicants living in Osaka can get ready for optimal Law School Admission Test (LSAT) performance with Manhattan Review's professional test prep services. Our LSAT offerings for Osaka test-takers include on-site LSAT prep courses, online LSAT instruction, one-on-one LSAT tutoring, and LSAT practice tests. Manhattan Review is an international educational services company that has been providing the best test prep instruction in Osaka and other important world cities since 1999. Thousands of our LSAT clients have reached their goals of law school admission, and many of them are now practicing attorneys with highly successful professional lives. We understand that prospective law students want and need flexibility in their LSAT studies, and this is why we offer our LSAT teaching in several formats and scheduling plans. We encourage you to learn more about our LSAT prep courses, private tutoring, and practice tests for Osaka residents by giving us a call, sending us an email, or contacting us online today. Let's talk about your law school future.
Law schools in the United States don't generally admit how important the exam is to their admissions processes, but even a casual perusal of the data demonstrates how much the exam can improve an application. The Law School Admission Council (LSAC) tracks law school admission by GPA and by LSAT score, allowing candidates to view admission odds with a reasonable degree of accuracy. The University of Minnesota Law School is a program that has been ranked among the top 20 in the United States, with a median GPA of about 3.75, a median LSAT of approximately 163, and an overall acceptance rate of 45%. According to LSAC, all applicants with LSAT scores of 165 or higher were admitted at a rate of nearly 89%. Furthermore, this rate was consistent across nearly all levels of GPA. 86% of applicants with GPAs between 2.75 and 3.24 and LSAT scores of 165+ were accepted, showing that this institution emphasizes the latter credential far more than the former.
Manhattan Review's LSAT prep courses and LSAT private tutoring in Osaka and other cities regularly facilitate selective law school admission. Manhattan Review LSAT students have been accepted to the law schools at Stanford, Yale, Harvard, the University of California-Berkeley, the University of Virginia, New York University, the University of Minnesota, the University of Chicago, the University of Pennsylvania, Duke, the University of Michigan, Columbia, the College of William & Mary, Washington University in St. Louis, the University of Notre Dame, George Washington University, Cornell, the University of California-Los Angeles, the University of Texas-Austin, Boston University, Boston College, and numerous other fine JD or other law degree programs. Manhattan Review's LSAT alumni have distinguished themselves in business, civil service, philanthropy, and litigation for a number of organizations (including Fortune 500 companies and Osaka firms such as CVS Health, Massachusetts Mutual Life Insurance, Berkshire Hathaway, Express Scripts Holding, Nippon Life Insurance Company, Panasonic, IDEC Corporation, and Zojirushi Corporation). Become a Manhattan Review LSAT student today and get started on a bright future.

Hello, I just wanted to let you know that the current class that i am taking is really helping my studies. George has been a great help and I thank you for fitting the class into my busy schedule.
- Simone (This student prepared for the LSAT with us)
Osaka
Primary Course Venue:

Hilton Osaka
1 Chome-8-8 Umeda, Kita-ku
Ōsaka-shi, Ōsaka-fu 530-0001, Japan

Phone: +81-3-4589-5125

NOTE: We do NOT typically have staff at the venue, so email us before visiting the venue.
Meet an Osaka LSAT Tutor: Leanne Y.
Leanne R. received a 175 when she took the LSAT, and this elite score was of immeasurable assistance to her law school ambitions. She chose to complete her JD at Columbia Law School, where she graduated in the top 10% of her class. She also holds a bachelor's degree in English from the University of Virginia, which is in her home state (she was born and raised in Roanoke).
Leanne has been teaching LSAT prep courses and LSAT private tutoring for a total of eight years, and she has been a member of Manhattan Review's LSAT faculty since 2017. She is also a successful attorney who has represented individual and corporate clients. When she's not working as an LSAT teacher or lawyer, Leanne enjoys listening to live jazz, going to the movies, and playing tennis.