Best LSAT Test Prep Courses and Tutoring in Tokyo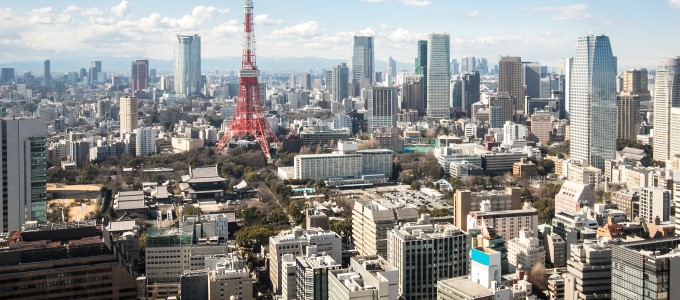 Tokyo applicants to law schools in the United States and Canada can effectively prepare for the Law School Admission Test (LSAT) with Manhattan Review's local services. We offer on-site LSAT prep courses in Tokyo, online LSAT classes that can be taken from anywhere, and private LSAT tutoring in Tokyo, and local students can also benefit from our LSAT practice tests. Founded in New York City in 1999, Manhattan Review is now an international educational services company that teaches LSAT prep to thousands of students in major Asian, European, African, Latin American, and North American cities. Manhattan Review has hired the most qualified LSAT educators in Tokyo and rigorously trained them in our innovative methods of instruction and rigorous course materials. Manhattan Review's LSAT students learn how to become master test-takers with strong content knowledge, meticulous study plans, and strategic approaches to all LSAT exercises. Find out more about our services, our instructors, and our philosophy of teaching by contacting our Tokyo office today.
Manhattan Review students have been accepted to an enviable list of prominent law schools in North America. The law schools at major universities such as Harvard, Yale, Stanford, the University of Chicago, the University of Pennsylvania, Georgetown, Northwestern, Duke, the University of Michigan, McGill, and the University of Toronto are just a few of the strong programs that have admitted Manhattan Review students. In the job market, the reputation of the law school from which an applicant graduated is a major factor in hiring decisions. Many past Manhattan Review students have used their JDs from highly ranked law schools to secure well-compensated employment at Fortune 500 companies, major law firms, and government agencies. Aspiring law students in Tokyo can follow the same path to success. Manhattan Review's LSAT prep services will help you produce high LSAT scores, which will lead to law school acceptance and prosperous future employment. Start advancing your legal career right away with Manhattan Review in Tokyo.
Law school admissions data from the Law School Admission Council shows that even students whose undergraduate GPAs are less than ideal can get accepted to selective law schools if their LSAT scores are sufficiently high. At the University of Texas School of Law (an institution ranked in the top 20 in the United States), applicants with a GPA between 3.0 and 3.24 were admitted at a rate of about 30% if their LSAT scores were 165 or better. This is more than twice as high as the acceptance rate for applicants with a GPA of 3.75+ and LSAT scores below 160, which is approximately 12%. At the University of Southern California's Gould School of Law, another top-20 institution, students with LSAT scores of 165 or better and GPAs between 3.25 and 3.49 enjoyed an acceptance rate of 50%. Gould's acceptance rate for GPAs of 3.75 and up and LSAT scores below 160 was less than 19%. At many law schools, the LSAT is weighed more heavily than GPA, and this is an opportunity for law school applicants.

Hello, I just wanted to let you know that the current class that i am taking is really helping my studies. George has been a great help and I thank you for fitting the class into my busy schedule.
- Simone (This student prepared for the LSAT with us)
Tokyo
Primary Course Venue:

InterContinental Ana Tokyo
1-12-33 Akasaka, Minato
Tokyo Prefecture 107-0052, Japan

Phone: +81-3-4589-5125

NOTE: We do NOT typically have staff at the venue, so email us before visiting the venue.
Meet a Tokyo LSAT Tutor: John-David S.
John-David S. is a graduate of the University of Virginia (bachelor's degree in political science) and Arizona State University's Sandra Day O'Connor College of Law. Currently a staff attorney with the Tokyo branch of an international company, he has been teaching LSAT prep courses and private tutoring sessions on a part-time basis since 2009, and he has been a Tokyo resident since 2015.
In his LSAT teaching career, John-David has taught LSAT prep to more than 400 students from over 20 countries. His LSAT students have been accepted to selective public and private law schools in the United States and Canada, and many of the students from the early years of his career are now practicing attorneys. Originally from the Chicago area, John-David is a diehard fan of the Chicago Cubs.