GRE Private Tutoring in Tokyo (Japan)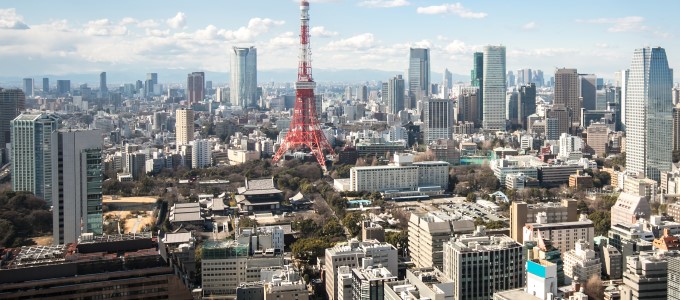 Manhattan Review is Tokyo's leading company for Graduate Record Examination (GRE) on-site prep courses, GRE online classes, GRE private tutoring, and GRE practice tests. With Manhattan Review, Tokyo students can find a GRE learning option that best suits their preparation needs and requirements. Our on-site GRE courses feature the traditional classroom experience for students who prefer to interact with instructors and fellow students in person. Our online GRE classes are great for students who wish to conduct class meetings from anywhere via cutting-edge educational technology. Our one-on-one private GRE tutoring is ideal for students who wish to focus exclusively on a specific set of GRE preparation issues with customized GRE learning plans. Every type of GRE learner benefits from our realistic GRE practice tests, which help both students and instructors track progress and formulate study plans. At Manhattan Review, we'll be happy to help you decide which of our GRE preparation services is right for you. Contact our Tokyo office by phone, email, or online for details on our GRE learning options.
Prospective master's or doctoral students should begin preparing for the graduate school admission process by reviewing the GRE requirements and/or standards of the degree programs they would like to pursue. There are no official passing scores for the GRE, and each university, school, department, and degree program is free to use the GRE however they wish. Some degree offerings have established minimum GRE scores, and they will not consider applicants with scores below these thresholds. Graduate applicants to the Temple University College of Engineering, for instance, must submit GRE scores of at least 150 verbal, 151 quantitative, and 4.5 analytical writing. Some university departments will consider applicants at any GRE score level, but they have suggested minimum scores. At the Carnegie Mellon University School of Design, there are no minimum GRE scores, but they "look for" applicants with scores of at least 160 verbal, 148 quantitative, and 4.5 analytical writing. Other degree programs have no stated preferences in terms of GRE scores, but the average GRE performance of accepted students is a good indication of their GRE standards in practice. The mean GRE scores for graduate students accepted to the Department of Computer Science at the University of Virginia are 156 verbal, 160 quantitative, and 3.5 analytical writing.
Manhattan Review's GRE prep services have successfully prepared thousands of students for acceptance to graduate programs at a long list of respected universities. Our clients have pursued master's or doctoral degrees at Stanford, Harvard, MIT, Princeton, Yale, Dartmouth, Oxford, the University of Pennsylvania, Cambridge, Cornell, Johns Hopkins, the London School of Economics, Carnegie Mellon, Duke, Georgetown, and many more. Among our former students who have chosen to enter the private sector, some have been hired by Tokyo companies such as Acura, Parker Engineering, Capital Services Group, Itochu Techno-Solutions, and Keio Corporation. Others now work for Fortune 500 companies, including New York Life Insurance, Valero Energy, CVS Health, and United Technologies. With Manhattan Review's GRE prep services, Tokyo students can begin preparing for a successful future.
GRE Private Tutoring
Hours package 12 to 48 hours, Personalized 1-on-1 Tutoring, In Person or Live Online
GRE Private Course
12 hours in total, Personalized 1-on-1 Course, In Person or Live Online
I would like to let you know that I took the GRE on Monday, December 6th and earned a score of 1200 (600 verbal, 600 quantitative). I think that I did very well on the essay portion of the test as well but won't receive those scores in the mail for a couple weeks or so. I would like to thank my instructor (George S.) and Manhattan Review for helping me to increase my score so much (I got a 1050 the first time I took the GRE in 2002) Thank you very much.
- Tamara (This student took a GRE class)
Tokyo
Primary Course Venue:

InterContinental Ana Tokyo
1-12-33 Akasaka, Minato
Tokyo Prefecture 107-0052, Japan

Phone: +81-3-4589-5125

NOTE: We do NOT typically have staff at the venue, so email us before visiting the venue.
Meet a Tokyo GRE Tutor: Mia R.
Mia R. has been a GRE instructor for Manhattan Review since 2010. Previously based in Atlanta, Georgia, she moved to Tokyo in 2016, and has quickly become one of our most popular local GRE classroom teachers and private tutors. Her GRE students, many of whom have been accepted to selective graduate programs, describe her teaching as thorough, detail-oriented, and accessible.
Mia holds a bachelor's degree in secondary education from the University of Wisconsin-Madison and a master of arts in teaching from Rice University. She was a public school teacher for 11 years in her native Dallas, Texas, and she eventually plans to go into educational administration. She spends the majority of her free time with her husband and three children.