Best GRE Test Prep Courses and Tutoring in Osaka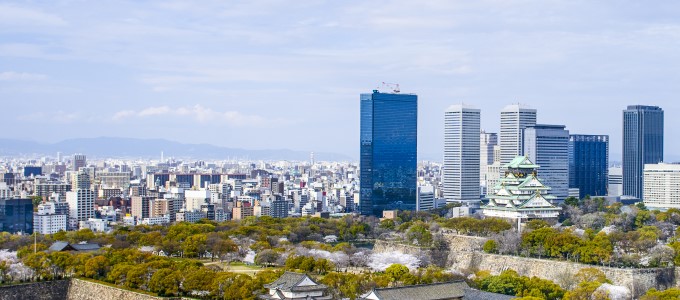 Osaka students seeking their best possible scores on the Graduate Record Examination (GRE) can achieve their goals with Manhattan Review's test prep services. Founded in 1999, Manhattan Review is the world's top company for international student test preparation, and our teaching has facilitated high GRE scores for tens of thousands of clients in Osaka and other important world cities. We employ only the most qualified GRE classroom instructors and individual tutors that Osaka has to offer, and all of our educators have enviable credentials and strong track records of success. Our GRE programs are flexible enough to accommodate the test prep needs of any student. We offer GRE instruction in on-site group course, one-on-one tutoring, and online formats, and we are also Osaka's top provider of GRE practice tests. Get started on Osaka's most effective GRE preparation by contacting Manhattan Review today. We can discuss your GRE study and graduate school future on the phone, by email, or online.
An examination of the total group of GRE test-takers shows that non-American students generally receive higher quantitative scores but lower verbal scores than Americans. According to a report published by Educational Testing Service (ETS), the administrator of the GRE, the mean quantitative score for non-Americans is almost 156, compared to about 150 for Americans. Conversely, the verbal scores of Americans were approximately seven points higher than their non-American peers (153 versus 146). Almost 575,000 test administrations over three years were examined to compile these statistics. Japanese test-takers show an even more pronounced version of this trend, with mean GRE scores of about 145 verbal and 157 quantitative. A macro-level look at the data can be helpful, but it is important for each individual student to identify his or her specific GRE strengths and weaknesses by taking a diagnostic examination at the beginning of the preparation process. At Manhattan Review, this is one of the first things we do with all of our students, because it is eminently helpful in pointing the way toward the most effective instruction.
Students who finish Manhattan Review's GRE prep courses or GRE private tutoring plans are frequently admitted to graduate programs at elite universities, including Stanford, Princeton, Harvard, Yale, Columbia, the University of Pennsylvania, the University of Chicago, the Massachusetts Institute of Technology, the University of California-Berkeley, the University of Cambridge, the University of Oxford, the University of Virginia, the University of California-Los Angeles, the University of Edinburgh, and countless others. Our GRE clients have a high success rate in the job market as well. A large number of our former GRE students have secured well-compensated positions at Fortune 500 companies, such as State Farm Insurance, JP Morgan Chase, Walgreens Boots Alliance, United Continental Holdings, Enterprise Products Partners, and CVS Health. Some of our GRE alumni have been hired by top companies in Osaka, including Panasonic, Takeda Pharmaceutical Company, Nippon Life Insurance Company, Daiwa House, and Yomiuri Telecasting Corporation. With Manhattan Review's GRE prep courses and GRE private tutoring in Osaka, local students can begin working toward their future accomplishments immediately.

I wanted to thank you for helping me with the GRE prep and let you know that your teaching tactics worked! I took the exam yesterday and got an 800 on the math, 570 on the verbal and who knows about the writing but hopefully it's not below a 4! The verbal is tricky with those silly words but I am happy with my score and ready to walk away from this ETS madness. Thanks again and all the best!
- Sophia (This student took a GRE class)
Osaka
Primary Course Venue:

Hilton Osaka
1 Chome-8-8 Umeda, Kita-ku
Ōsaka-shi, Ōsaka-fu 530-0001, Japan

Phone: +81-3-4589-5125

NOTE: We do NOT typically have staff at the venue, so email us before visiting the venue.
Meet an Osaka GRE Tutor: Dillon H.
Dillon H. was born and raised outside of Chicago, Illinois. He completed his undergraduate studies in history at the University of Illinois, and then took the GRE in preparation for graduate school, achieving quantitative and verbal scores in the top 1% of all test-takers. He received several offers of admission to graduate programs in history, and he ultimately chose the University of Michigan, where he would earn his master's degree in three semesters.
Dillon has 10 years of experience as a secondary school history teacher and GRE tutor. In search of a new adventure, he moved from Chicago to Osaka last year, and he has become an important member of our regional GRE staff. His student evaluations indicate that his teaching is both effective and enjoyable, and his students have been successfully admitted to graduate programs at numerous top universities.