Best GRE Test Prep Courses and Tutoring in Tokyo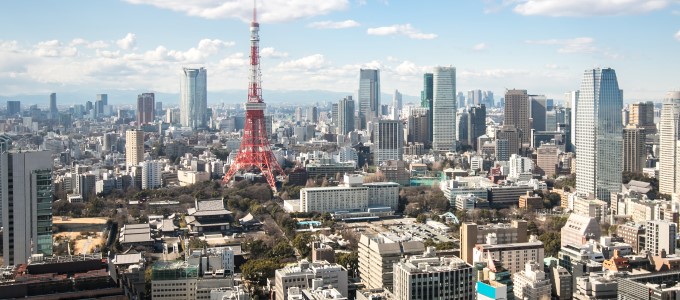 Most universities in the United States require graduate school applicants to submit scores for the Graduate Record Examination (GRE). The GRE is also widely accepted in other major English-speaking countries, such as Canada, the United Kingdom, and Australia. Manhattan Review is a test prep company that provides Tokyo students with a variety of effective GRE learning options, including on-site GRE prep courses, online GRE classes, GRE private tutoring, and GRE practice tests. Manhattan Review has been preparing students around the world for the GRE since 1999, and unlike other test prep companies, we specialize in teaching international students. Our innovative instructional methodologies and course materials are designed to accommodate the academic and cultural challenges confronted by non-American students while preparing for the GRE. Tokyo students who enroll in our GRE group courses or private instructional programs learn how to improve all of their GRE-relevant skills, and they also become expert test-takers with strong command of the most optimal test-taking strategies. Become a Manhattan Review GRE student today by contacting our Tokyo office for more information on our local services.
Postsecondary institutions consider GRE scores because they have been independently shown to have some degree of validity in predicting graduate school performance. A 2012 doctoral dissertation on the subject evaluated approximately 7,200 graduate students over 10 years, and found GRE scores to be "valid predictors" of first-year GPA in graduate students at the master's level (there were also correlations with GPA for doctoral students, but these were not as strong). This study also found a link between high GRE scores and higher graduation rates among certain types of students. A 2013 master's thesis examined GRE scores and GPAs of students in a graduate engineering program, and found GRE scores to be a "useful predictor" of first-year, second-year, and total graduate school GPA. A 2001 article in an academic journal found that GRE scores and undergraduate GPA were correlated to graduate school GPA, scores on graduate comprehensive examinations, and rates of degree attainment. The GRE is not without its critics, but the exam is weighed heavily in university admissions because it at least partially accomplishes its goal of assessing academic potential in prospective graduate students.
Manhattan Review's GRE prep courses and private tutoring plans regularly produce the GRE scores expected by selective universities. Our GRE students have been accepted to master's- and doctoral-level programs at elite postsecondary institutions such as MIT, Stanford, Harvard, Princeton, Yale, Brown, Columbia, Oxford, Cambridge, King's College, the London School of Economics, the University of Pennsylvania, Carnegie Mellon, UC Berkeley, the University of Toronto, and McGill. A number of Tokyo firms have hired our past students, including Nippon Light Metal, ACTV Japan, Mizuho Financial Group, Mitsubishi Corporation, and Japan Airlines. Our former clients have also been hired by Exxon Mobil, General Electric, State Farm Insurance, United Technologies, Energy Transfer Equity, and other Fortune 500 companies. Manhattan Review's Tokyo GRE prep services help local students begin or improve their business careers by facilitating the GRE scores that high-quality business programs demand of their applicants.

I wanted to thank you for teaching my class and being such a dedicated instructor. When I first started studying for the GRE I was doing it from complete scratch as I had not done this type of math in many years. I was scoring in the low 300's, and was having trouble with some of the quick math necessary to do well on the test. Our class helped me figure out how to break down problems into commonly found concepts and to quickly do the computation to answer them (by, for example, factoring). I took the GRE this past Friday and scored a 720 in math -- much higher than I had originally hoped for when I started studying. I know your going the extra mile to help, both in tutoring and in class, really made a difference to my score. Thanks again!
- Puja (This student took out GRE Tutoring)
Tokyo
Primary Course Venue:

InterContinental Ana Tokyo
1-12-33 Akasaka, Minato
Tokyo Prefecture 107-0052, Japan

Phone: +81-3-4589-5125

NOTE: We do NOT typically have staff at the venue, so email us before visiting the venue.
Meet a Tokyo GRE Tutor: Gustavo G.
Gustavo G., who was born and raised in Mexico City, is a graduate of the University of Michigan (bachelor's degree in history) and Michigan State University (master's degree in history). A 99th-percentile scorer on the verbal and quantitative sections of the GRE, he has been teaching GRE prep since his second year of graduate school in 2008. He recently relocated to Tokyo after a teaching career in the Detroit area.
Gustavo is also an experienced teacher of history classes at the secondary level, and he is currently a faculty member at a Tokyo international school. According to the student evaluations for his GRE prep courses and private tutoring sessions, Gustavo is a highly effective GRE instructor who regularly produces substantive improvements in GRE skills. In his spare time, Gustavo enjoys playing poker, watching American films, and video chat sessions with his family and friends in Mexico.