Best SAT Test Prep Courses and Tutoring in Osaka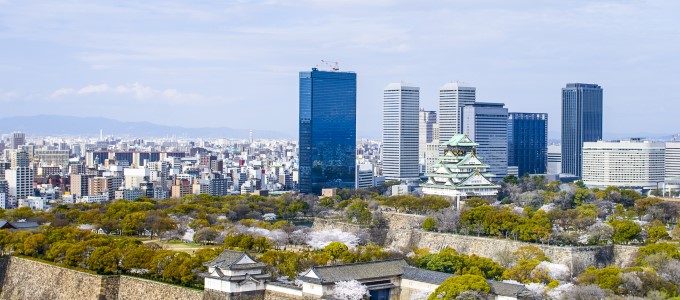 Manhattan Review in Osaka offers professional SAT preparation services with proven results. SAT programs available to Osaka students include on-site SAT prep courses, SAT private tutoring, SAT instruction in online interactive format, and SAT practice tests. Manhattan Review is a test prep company that has been facilitating academic and professional success for students around the world since our company was established in 1999. We offer innovative and engaging SAT learning plans that are taught by Osaka's most qualified SAT educators. Manhattan Review students become proficient in all areas of SAT content knowledge, and just as importantly, they learn how to make best use of their study time and how to master essential testing strategies. Learn more about why Manhattan Review outpaces the competition by getting in touch with us in Osaka today. Let's talk about your SAT learning needs and goals by phone, by email, or online.
Highly selective universities have stringent admission standards, including upper-percentile average test scores, but a degree from a prestigious school is usually the ticket to a high-paying job. According to an analysis published in the Wall Street Journal, alumni of numerous top universities can look forward to median annual starting salaries of $60,000 per year or more. Specific examples of these institutions include the California Institute of Technology (median of $75,000 per year), Princeton University ($66,000), Harvard University ($63,000), and the University of Pennsylvania ($61,000). Furthermore, WSJ reports, these salaries frequently double by the middle career years. The median mid-career annual salary for a Harvard graduate, for instance, is about $124,000, with 75th- and 90th-percentile yearly mid-career salaries of $179,000 and $288,000 respectively. Students who invest the time and effort into the best test preparation will enjoy much better chances of elite university admission (and all of its rewards) than students who do not.
Manhattan Review's SAT students in Osaka and other large cities around the world have secured admission to undergraduate study at a lengthy list of prestigious postsecondary institutions, including the Massachusetts Institute of Technology, the University of Pennsylvania, Stanford, Princeton, Harvard, Columbia, the California Institute of Technology, the University of California-Los Angeles, the University of Chicago, Dartmouth, Brown, Cornell, the University of California-Berkeley, Georgetown, Northwestern, the University of Virginia, the University of Michigan, the University of Notre Dame, the College of William & Mary, Vanderbilt, the University of Wisconsin-Madison, the University of Texas-Austin, and many others. Some of our past test prep clients are now essential employees of Osaka's best companies, such as Panasonic, Rohto Pharmaceuticals, Hankyu Hanshin Holdings, Takenaka Corporation, and Nippon Life Insurance Company. Others have decided to remain in the United States, many of whom have been hired by Fortune 500 companies (including Berkshire Hathaway, Bank of America, Express Scripts Holding, United Technologies, Dow Chemical, and Massachusetts Mutual Life Insurance). Invest in your future with Manhattan Review's SAT prep courses, SAT private tutoring, and SAT practice tests for undergraduate university applicants living in the Osaka region.

Funny, made things clear and related things to real life. The SAT / ACT course was very helpful, I don't think I would've improved my reading skills without it. This course also gave me strategies to break down a reading. I got a feel for the SAT and had practice in areas I struggled in.
- Niaema Fox (This student took our SAT preparation course)
Osaka
Primary Course Venue:

Hilton Osaka
1 Chome-8-8 Umeda, Kita-ku
Ōsaka-shi, Ōsaka-fu 530-0001, Japan

Phone: +81-3-4589-5125

NOTE: We do NOT typically have staff at the venue, so email us before visiting the venue.
Meet an Osaka SAT Tutor: Josephine S.
Josephine S. is regarded by her students and colleagues as a gifted educator who truly loves to teach. "Since I was a very young child, I always knew I wanted to be a teacher," she says. "I didn't expect to find my niche as an SAT tutor and classroom instructor, but I've found that it's the perfect job for my personality and skillset." Josephine has nine years of experience teaching SAT classes and individual tutoring sessions in New York City and in Osaka.
Josephine completed her undergraduate studies in education at the University of Wisconsin-Madison, which is her home region (she was born and raised in Stevens Point, Wisconsin). She then earned her master of education degree at the University of Illinois. She taught at a Wisconsin public secondary school for five years before moving to New York City to begin her SAT career. In her spare time, Josephine likes to read romance novels, stay in top physical condition, and spend time with her husband and two children.