Best GMAT Test Prep Courses and Tutoring in Osaka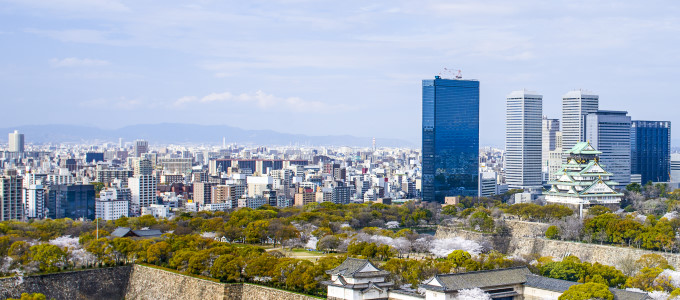 Manhattan Review is a test prep company that offers Osaka's most effective services for the Graduate Management Admission Test (GMAT). We are a firm that focuses on GMAT and business school admission services for international students living in major cities around the world. Our Osaka branch offers online GMAT instruction, on-site GMAT prep courses, GMAT private tutoring, GMAT practice tests, and MBA admissions consulting. Manhattan Review GMAT courses and private tutoring plans feature thorough coverage of all GMAT content. Our students also learn the most effective techniques for study outside of the classroom and the most favorable testing strategies, both of which significantly enhance overall testing performance. We hire only the most qualified GMAT classroom instructors and individual tutors, and we provide them with additional training in our innovative instructional methodologies and course materials. Manhattan Review's GMAT teaching is quite simply the best available in Osaka. Let's discuss your GMAT preparation and business school future today, either on the phone, online, or via email.
Manhattan Review GMAT clients have studied at and graduated from an enviable list of graduate business programs at the world's top universities. They've entered and completed master of business administration, master of finance, master of accountancy, doctor of philosophy, or other graduate business degrees at Oxford, Cambridge, Harvard, the University of Chicago, the University of Pennsylvania, Northwestern, Dartmouth, Cornell, the University of California-Los Angeles, the University of California-Berkeley, the Massachusetts Institute of Technology, Yale, the University of Michigan, the University of Virginia, Georgetown, Stanford, and several others too numerous to list. Our past GMAT students have been hired by many of the world's top companies, including Fortune 500 firms such as Enterprise Products Partners, New York Life Insurance, CVS Health, Proctor & Gamble, Lockheed Martin, and Prudential Financial. Manhattan Review alumni now work for the best companies in Osaka, such as Daiwa House, Osaka Gas Company, Rohto Pharmaceutical, IDEC Corporation, and Sanwa Electronic Instrument Company. Manhattan Review's GMAT instruction in Osaka and other cities prepares students for success in business school and in the business world.
The Graduate Management Admission Council (GMAC), the organization that administers the GMAT, publishes test-taker data in a number of categories, including country of citizenship. According to GMAC statistics, the GMAT was taken approximately 2,500 times by Japanese citizens during the last testing year. The mean total score for this group of test-takers was 564, which is roughly equal to the worldwide average, higher than the average for Americans (553), and lower than the average for the East and Southeast Asia region (581). About 90% of Japanese students who take the GMAT intend to enroll in master of business administration programs, with the remaining 10% seeking non-MBA business master's degrees or doctorates. Japanese test-takers are clearly as capable as anyone else, but average GMAT scores are almost always insufficient for selective business schools. Most of the elite business programs in the United States report average GMAT total scores of 700 or above, and 650 is typically the baseline for schools in the second tier. With Manhattan Review's professional GMAT teaching, Osaka students can meet the GMAT standards of their preferred graduate business programs.

I just wanted to let you know that I scored 750 in the GMAT first time around. Thank you very much for your help.
- Florian (This student took our Frankfurt GMAT weekend course)
Osaka
Primary Course Venue:

Hilton Osaka
1 Chome-8-8 Umeda, Kita-ku
Ōsaka-shi, Ōsaka-fu 530-0001, Japan

Phone: +81-3-4589-5125

NOTE: We do NOT typically have staff at the venue, so email us before visiting the venue.
Meet an Osaka GMAT Tutor: Sondra S.
Sondra S. joined the GMAT faculty of Manhattan Review's Osaka branch in 2017 after teaching GMAT prep in the United States for 12 years. She currently teaches all types of GMAT courses, from private tutoring and group courses to on-site and online modes of delivery. Her students have been accepted to prestigious business schools in most of the major English-speaking countries.
Sondra's educational background includes a bachelor's degree in marketing from the University of Rochester and a master of business administration from Cornell University's Johnson Graduate School of Management. In addition to her teaching, Sondra is a business professional who works at the Osaka office of a major international corporation. She is a proud native of Dallas, Texas.