Best ACT Test Prep Courses and Tutoring in Tokyo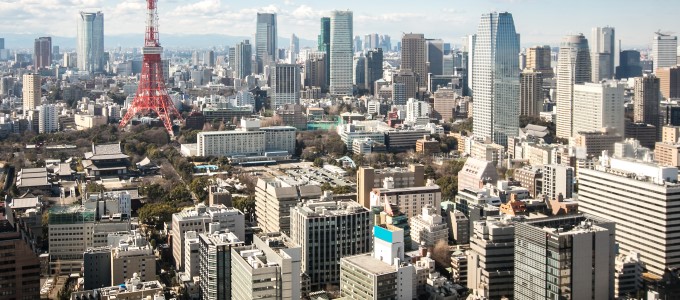 Tokyo students taking the ACT with their university applications can become elite scorers with Manhattan Review's ACT prep services. Our comprehensive ACT learning options in Tokyo include on-site ACT prep courses, ACT classroom instruction in online interactive format, one-on-one ACT tutoring, and ACT practice tests. A leading international test prep company since 1999, Manhattan Review has taught thousands of students around the world how to reach their target test scores in the most effective and efficient manner possible. Our innovative instructional methodologies emphasize the development of highly useful reasoning skills, which are applied to ACT content, study techniques, and test-taking strategies. Manhattan Review's ACT instructors are highly qualified and thoroughly trained test prep educators who are devoted to facilitating student accomplishment. Tokyo students can start improving their university applications right away with Manhattan Review's ACT prep offerings. Contact our Tokyo support staff right away for details on course scheduling or for answers to any of your questions.
Students with high ACT scores are eligible for a number of merit scholarships at universities in the United States. The University of Kentucky, for example, offers automatic, competitive, and academic scholarships, all of which consider standardized test scores. The GSP/GSA Presidential Scholarship is an example of an automatic award, and accepted students qualify with an ACT composite score of 31 and a high school GPA of 3.5. This award allows non-Kentucky residents to attend at in-state tuition rates, which are substantially lower than those charged to out-of-state students. The Presidential Scholarship is a competitive award with the same minimum criteria, and it covers the full cost of tuition for four years. The Bluegrass Spirit Scholarship, intended for selected new non-resident students with composite ACT scores of 25 or higher and GPAs of 3.50 or better, is an example of an academic award, and successful applicants for this scholarship receive $8,000 per year for up to four years. Most universities have some form of merit-based financial aid, and the possibilities are well worth investigating.
Many former Manhattan Review students have become alumni of highly selective universities such as Yale, Princeton, MIT, Stanford, Harvard, Dartmouth, Carnegie Mellon, the University of Pennsylvania, Cornell, Columbia, UC Berkeley, the University of Chicago, Emory, Swarthmore, Duke, Georgetown, Brown, Caltech, Georgia Tech, the University of Michigan, the University of Wisconsin-Madison, UCLA, New York University, and the University of Virginia. Our past test prep clients have been hired by companies in Tokyo and Fortune 500 firms, including Daito Trust Construction, Okura Nikko Hotel Management, JTB Corporation, Seibu Holdings, Bank of America, Berkshire Hathaway, CVS Health, and Lockheed Martin. The future economy will likely be characterized by increasing automation and elimination of lower skilled jobs, and the best defense against this is an outstanding education. Manhattan Review's ACT prep services in Tokyo helps students get accepted to the most selective colleges, and these institutions provide students with the skills and knowledge necessary for future success.
Tokyo
Primary Course Venue:

InterContinental Ana Tokyo
1-12-33 Akasaka, Minato
Tokyo Prefecture 107-0052, Japan

Phone: +81-3-4589-5125

NOTE: We do NOT typically have staff at the venue, so email us before visiting the venue.
Meet a Tokyo ACT Tutor: Minerva Y.
Originally from Long Island, New York, Minerva Y. has been an ACT tutor for nine years. She taught ACT and SAT prep in the New York City area before moving to Tokyo in 2016. Her students describe her teaching style as accommodating, enthusiastic, and enjoyable. Her ACT students in New York and Tokyo have been accepted to highly ranked universities in the United States.
Minerva holds a bachelor of arts in English literature from Queens College of the City University of New York and a master of arts in education from Michigan State University. When she's not teaching test prep courses or private tutoring sessions, Minerva is a freelance writer for various education magazines and blogs. Her hobbies include photography, yoga, and romance novels.